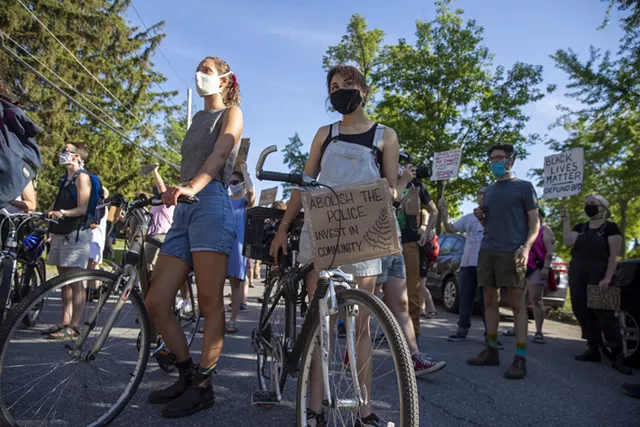 The Burlington City Council kicked around a 'defund the police' resolution until 1:45 am, just 15 minutes before closing time at most Burlington city bars. Sometime around last call, they decided to just let attrition take its course.
"It's unclear what impact, if any, the resolution will have on the budget for the next fiscal year, which begins Wednesday. During a Board of Finance meeting earlier Monday, Mayor Miro Weinberger said the city doesn't know when officers will leave or retire, which makes it difficult to calculate how much the police budget would be reduced in the next year. "It is possible there will be savings beyond the cuts already assumed in the budget, but I don't believe those cuts are bankable as of tonight," he said. The department is budgeted to staff up to 105 sworn officers, but Burlington currently has 90 active cops on the force. In search of ways to trim police spending, Weinberger has proposed leaving 12 officer positions vacant while otherwise keeping the department's staffing levels intact."

---

---
Read the Full Story at:

(click logo to be directed to the story)
Comment Below... And find more stories on Water Cooler
Do you like this post?
---