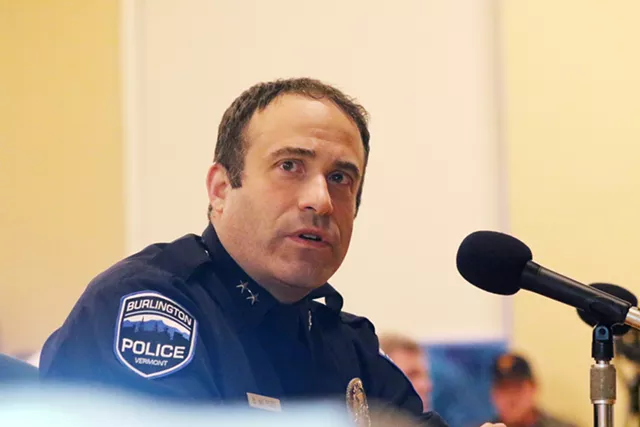 Chief Brandon Del Pozo may have surrendered his badge and gun to Mayor Miro Weinberger after being confronted with improper use of Facebook, but he didn't give up the media spotlight – or authority to give direction to subordinates.
" The chief surrendered his gun, badge, and city-issued cellphone, and the mayor told him to stay off social media, Weinberger has said in interviews. Human resources director Deanna Paluba met with del Pozo on July 29 and directed him to not work while he was being investigated, she said. But del Pozo still had access to email and continued to direct some department business for three days, up until August 1, when his paid leave turned into medical leave. He also continued tweeting during those days. Weinberger said on Thursday that he was unaware del Pozo had disregarded his instruction. The mayor reviewed the emails obtained by Seven Days and said it appeared that del Pozo had only taken a few "substantive" actions while on leave.

---
Read the Full Story at:
Comment Below...
Do you like this post?
---