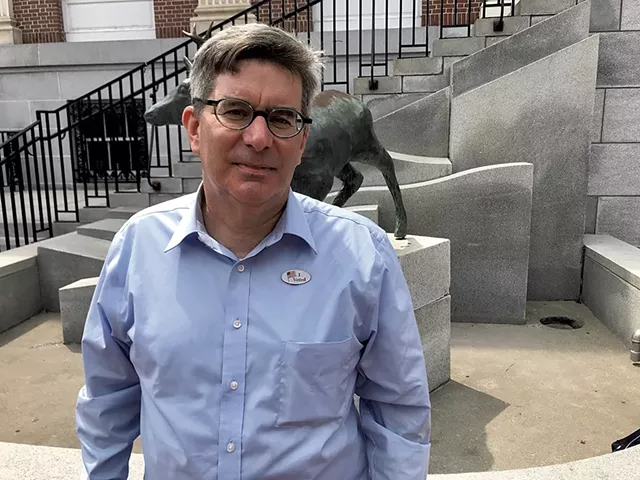 That guy you saw accosting people in the porta-potty line at a concert? It was probably Andew Champagne, Vermont's most prolific voter registrant.
"But Champagne has made it his personal quest to ensure that any Social Security card-carrying adult who resides in Vermont can cast a ballot here — and to make registering to vote feel like securing a permanent spot on the guest list of the world's best party, which, in Champagne's view, is American civic life.

Since 2012, Champagne has been setting up booths at events all over Burlington, at Higher Ground and Nectar's and Grand Point North. Last winter, a Seven Days colleague spotted him at a Prince tribute show at Waterworks Food + Drink in Winooski, chatting up drunk concertgoers as they stumbled to the restrooms. He's registered people 60 and older who have never voted before, people with felony convictions, people who are homeless or insecurely housed. "Our most vulnerable citizens are the most under-registered and underrepresented," he told me. "If I can help anyone get the confidence to vote for the first time, that makes me feel like I'm doing something good for my country."

---

---
Read the Full Story at:

(click logo to be directed to the story)
Comment Below... And find more stories on Water Cooler
Do you like this post?
---