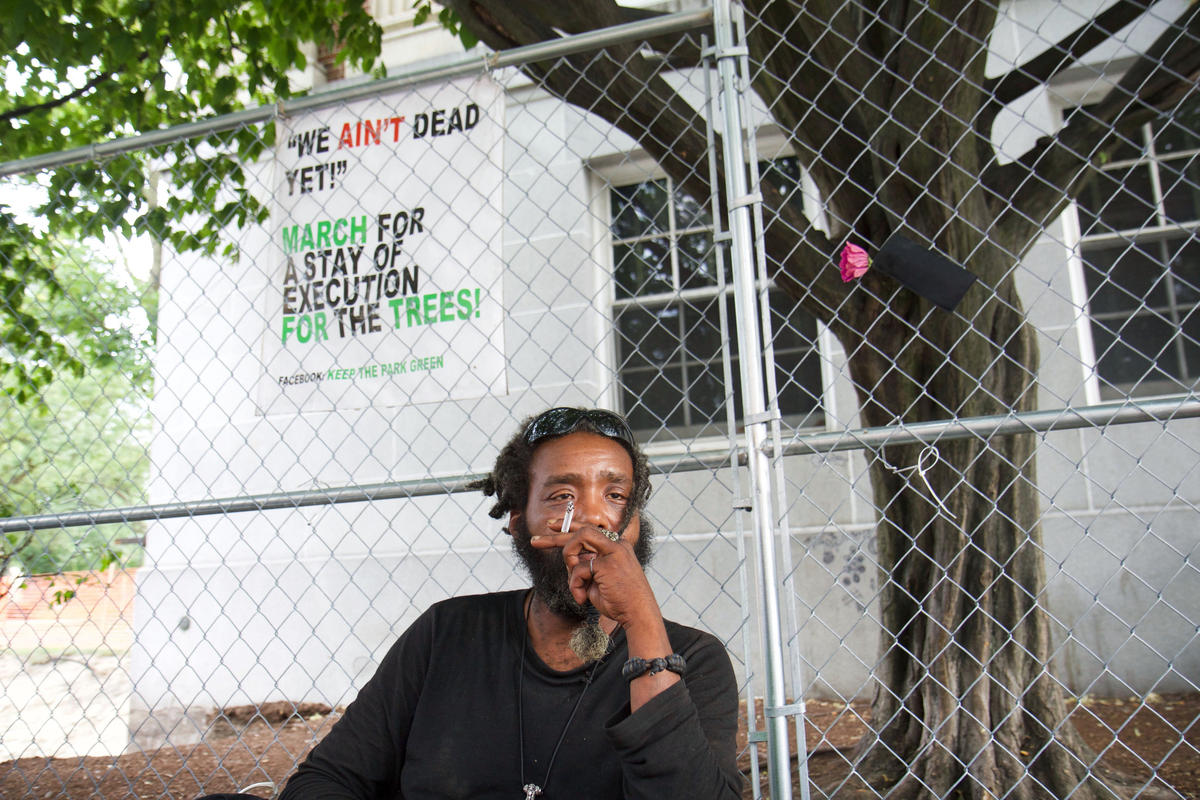 Burlington's homeless people can't hang out in City Hall Park while it undergoes a reno. Instead, some spend their days on Church Street, which some store owners don't like much. 
""Oh yeah, they're trying to deter the homeless, and I'm not having that," Dragon said, gesturing at the fence. "But I come here every morning at 4:30, 5:00.  I'm here, I'll sit right here and dare anyone try to move me.""

---
Read More at:
Comment away...
Do you like this post?
---