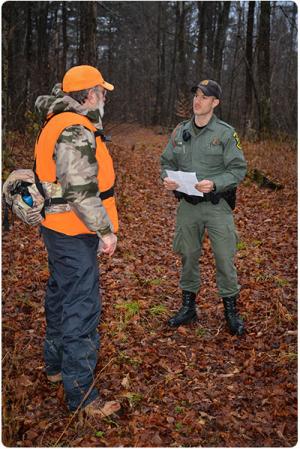 A bill sponsored by Rep. Jim McCullough (D-Williston) would have the Vermont Dept. of Fish and Wildlife spend less time helping hunters and more time preserving wildlife.
"The bill would provide that fish, wildlife and fur-bearing species shall not be managed to serve a special interest sector. The bill provides that the primary mission of the Department of Fish & Wildlife and the Board is the conservation and protection of fish, wildlife, plants and their habitats. The bill further provides that the governance of wildlife in the state shall be carried out in accordance with the North American Model of Wildlife Conservation," it reads.

McCullough said the North American Model of Wildlife Conservation was drafted in the mid-1800s and has been what many wildlife management groups in North America look to for guiding principles when setting policies. McCullough said this wouldn't be a major shift in direction for the department, as it already follows many of the North American conservation principles, but it would acknowledge that activities such as hunting, fishing and trapping are becoming less popular, while other non-consumptive uses for wildlife are growing.



Comment Below...
Do you like this post?
---