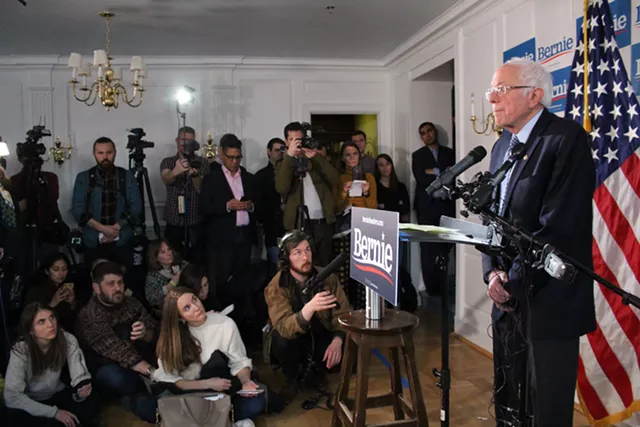 The candidate with the iffy medical record claims he's running even with the candidate who called for voters to turn out on Super Thursday. A few days ago that would have been bad news for Bernie. Now he is hoping it's actually true.
""Now I haven't seen the latest delegate count, but my guess is that after California is thrown into the hopper, it's going to be pretty close," Sanders said. "We may be up by a few. Biden maybe be up by a few. But I think we go forward basically neck and neck."

Sanders devoted most of his prepared remarks to contrasting his record with that of his chief opponent. "Joe Biden is somebody I have known for many years. I like Joe. I think he's a very decent human being," the senator said. "Joe and I have a very different vision for the future of this country — and Joe and I are running very different campaigns."


---

---
Read the Full Story at:

(click logo to be directed to the story)
Comment Below... And find more stories on Water Cooler
Do you like this post?
---