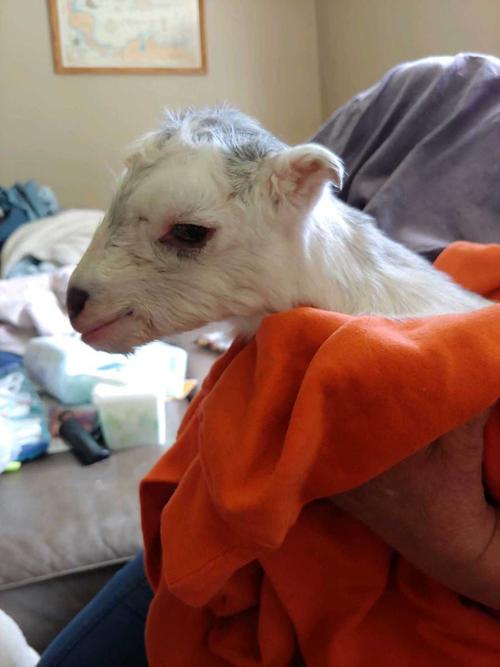 Rioky was just a kid, abandoned, scared and alone on a bridge. Now he's got a Go Fund Me page.
"Stopped to see what it was cause it was, looked like an animal and a box and it turned out it was Ricky," Clifford said. The baby goat, Ricky, was put in a box, wrapped in a sweatshirt and taken to the office. "He was laid out flat, he couldn't lift his head, he blatted cause he was cold, he was dehydrated, was hungry, he was I'm sure scared," Clifford said."

---

---
Read the Full Story at:

(click logo to be directed to the story)
Comment Below... And find more stories on Water Cooler
Do you like this post?
---