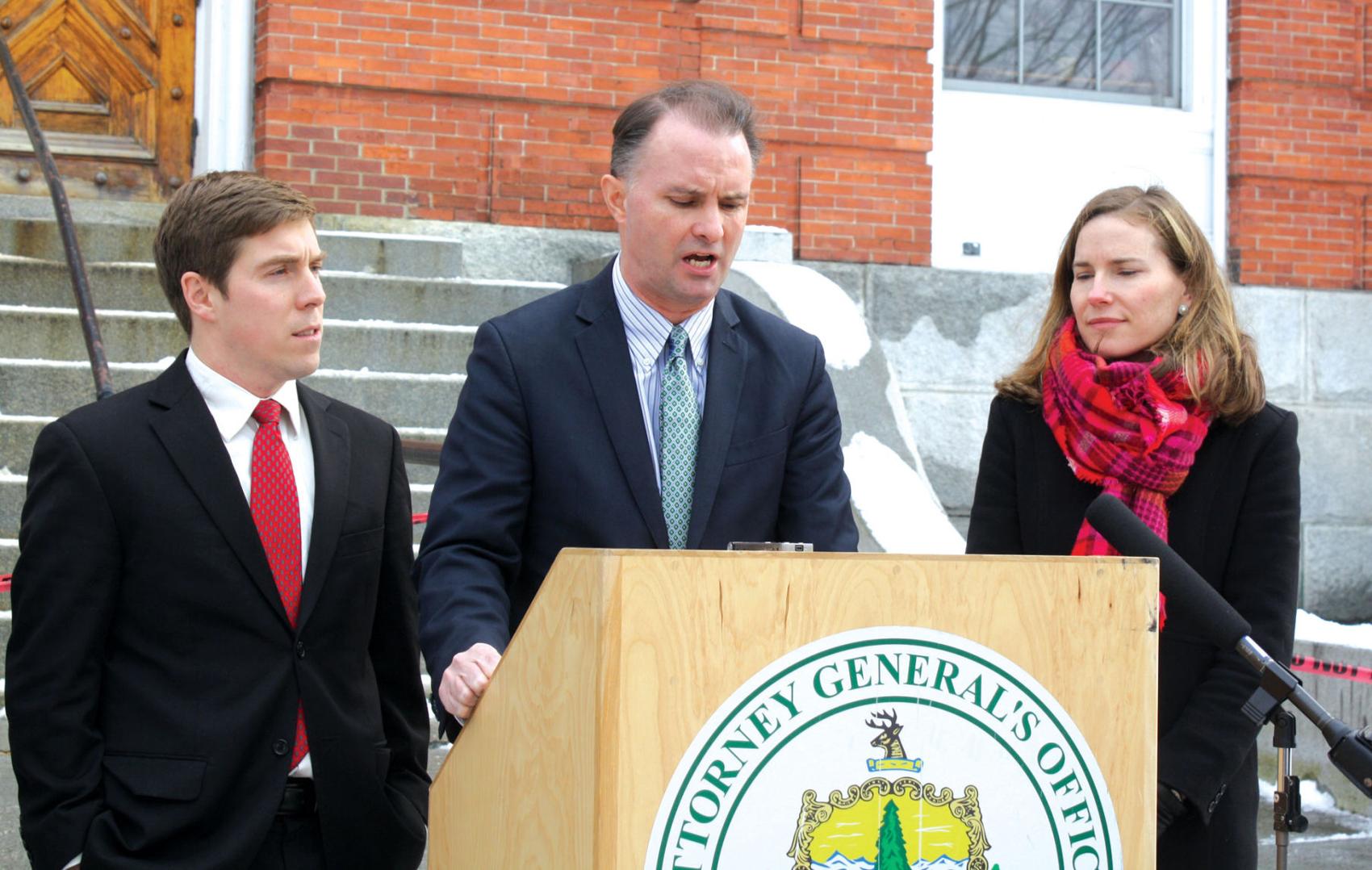 "There's no point in having rules and regulations if they're not going to be enforced," Attorney Donovan explained his filing suit against a large Berkshire farm for allegedly not obtaining the necessary permits to operate a manure pit. Penalties can be as much as $85,000 per violation and $42,500 per day.
"The St. Pierres purchased a farm previously owned by the Lumbra family on Skunk Hollow Road in Berkshire in September 2016. Sometime over the next year they expanded an existing barn and added a manure pit.

The state says they did so without first acquiring, or even applying for, the necessary permits. 

By not applying for the permit, the St. Pierres denied the Agency of Agriculture, Farms and Markets (AAFM) and Agency of Natural Resources (ANR) the opportunity to evaluate the potential environmental impacts from the construction of the barn and pit and their operation, Donovan said at a press conference on Thursday on the steps of the Franklin County Courthouse in St. Albans, following the filing of a suit against the Pleasant Valley Farms and the St. Pierres."

---
Read the Full Story at:
Comment Below...
Do you like this post?
---