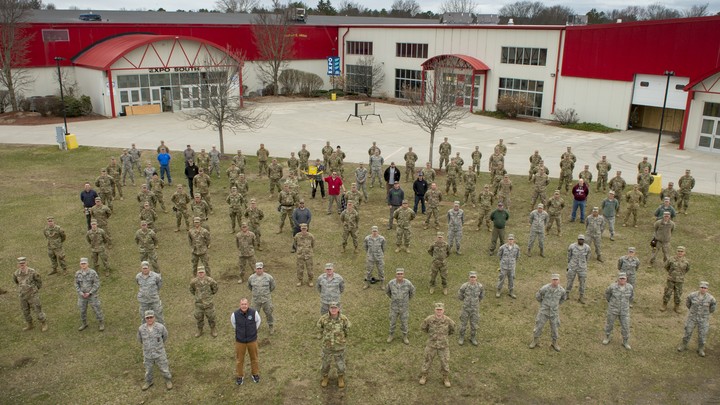 A few weeks ago, National Guardsmen in the state got an impossible assignment. And then they pulled it off. It was like a Habitat for Humanity blitzkrieg.
"But now the governor was activating the National Guard, and Tatro, as a longtime guardsman, the bandmaster of the 40th Army Band, with 28 people under his leadership, had to mobilize himself and his fellow musicians to help get medical equipment to places in need around the state. Within days, the order came down from Brigadier General David Manfredi at the Vermont National Guard's Joint Operations Command: Tatro and dozens of other guardsmen with day jobs, including teachers, master's students, and at least one dental hygienist, would have to help build a 400-bed hospital to prepare for a possible wave of new patients."


---

---

 
Comment Below... And find more stories on Water Cooler
Do you like this post?
---