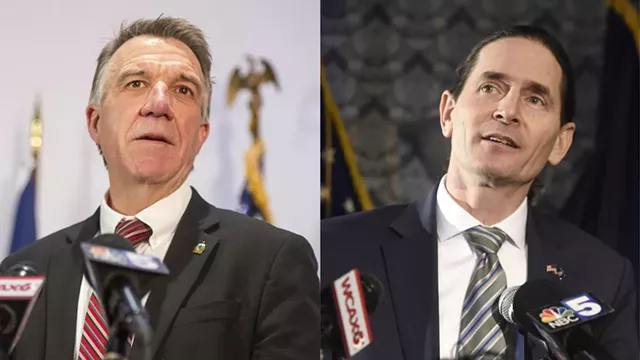 At the first gubernatorial debate, Dem candidate David Zuckerman defended the Global Warming Solutions Act as an important step in carbon emissions reduction. Incumbent Phil Scott, not so much…..and he also dodged a question on supporting Prop 5, the constitutional amendment for abortion.
"Days after the legislature overrode Scott's veto of the Global Warming Solutions Act, the governor again criticized the new law as unconstitutional and ineffective. "From my perspective, this just felt political, in order to check the box," Scott said. "It's like the 'easy button' from Staples. You know, you just press it. 'We've finished ... We solved climate change here and let's move on.'"

---

---
Read the Full Story at:

(click logo to be directed to the story)
Comment Below... And find more stories on Water Cooler
Do you like this post?
---