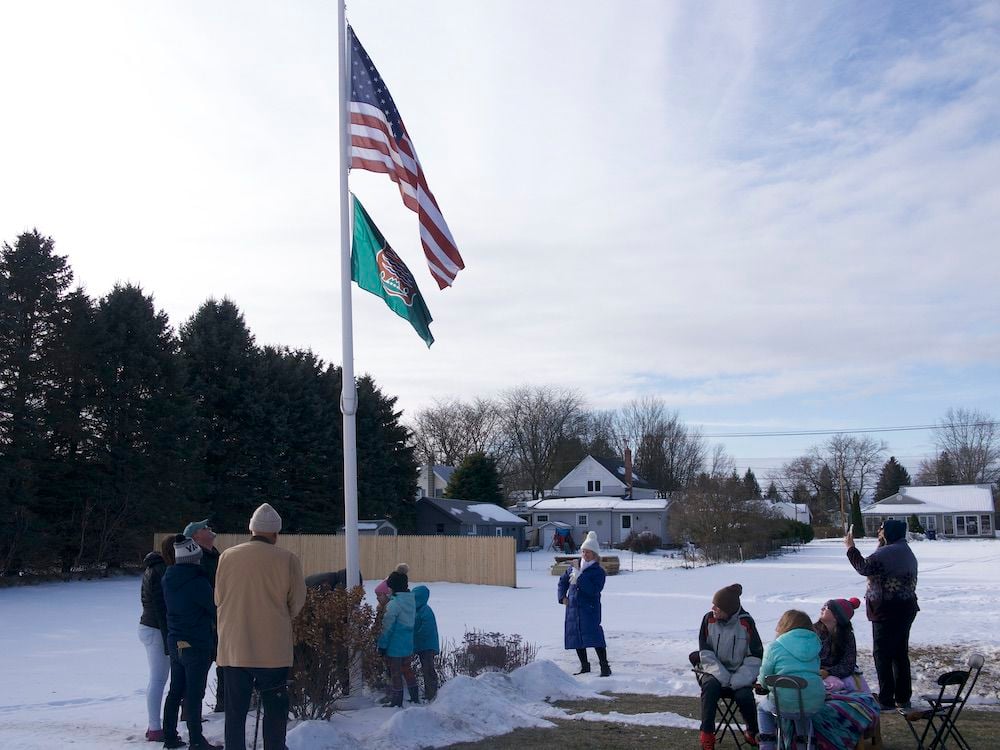 Swanton, Vermont's most native-American community, has raised an Abenaki flag at its local schools.
"As of Monday, Abenaki flags were set to fly over every school of the Missisquoi Valley School District (MVSD) in part to celebrate National Native American Heritage Month. The flags raised Monday will be permanent fixtures for the elementary schools where, according to a press release from the school district, 175 students within the elementary schools identify as Abenaki. Members of the Abenaki Tribal Council representing the Abenaki Nation of Missisquoi joined Monday to raise the flag, with one member commenting on the gravity of Abenaki flags flying over Swanton."
Read the Full Story at:
Comment Below...
Do you like this post?
---