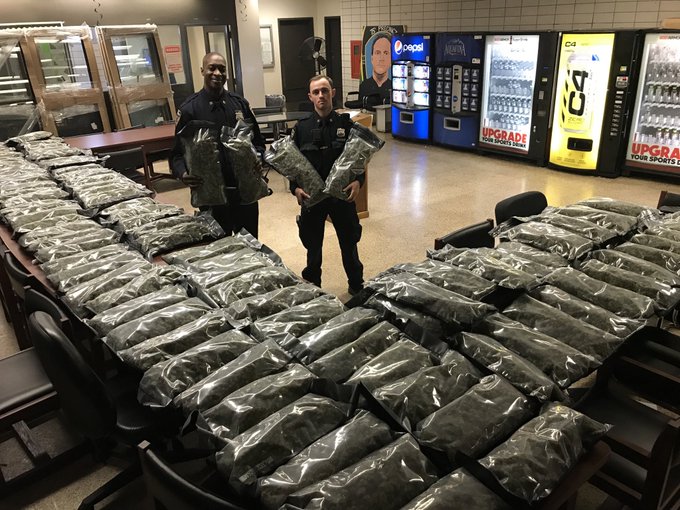 NYPD posted FB photos of proud officers surrounded by a good day's work – bags and bags of leafy green marijuana caught in a Nov. 3 bust. Just one problem: it wasn't pot, but Vermont-grown hemp.
"At a Nov. 6 crime statistics briefing, NYPD Chief of Department Terence A. Monahan told reporters that the department "got information about a large package of drugs, we got it in here, we field-tested it as marijuana. We called the individual in, he was placed under arrest."

Monahan said the shipment "is currently at the lab at this point to make a final determination," about whether it was hemp. "The individual had no bill of lading justifying its delivery," Monahan added, saying the investigation was ongoing in cooperation with the Brooklyn District Attorney's office. A bill of lading is a document describing the contents of freight deliveries that are less than a truckload, according to a FedEx guide..."


---
Read the Full Story at:
Comment Below...
Do you like this post?
---